Share feedback
Thanks for sharing your feedback!
You can create a new assignment by following the below steps:
Click on your newly created section.

Click on "Add Assignment".

Give your assignment a name, make sure to set the due date before the post date, then click on "Optional settings".

Change the settings as illustrated below, then click on "Submit".

Note:
Submit papers to: no repository, means your papers will not be stored in the Turnitin standard paper repository or the institution's paper repository, Turnitin will only process the paper to perform the similarity check without retaining it in any repository.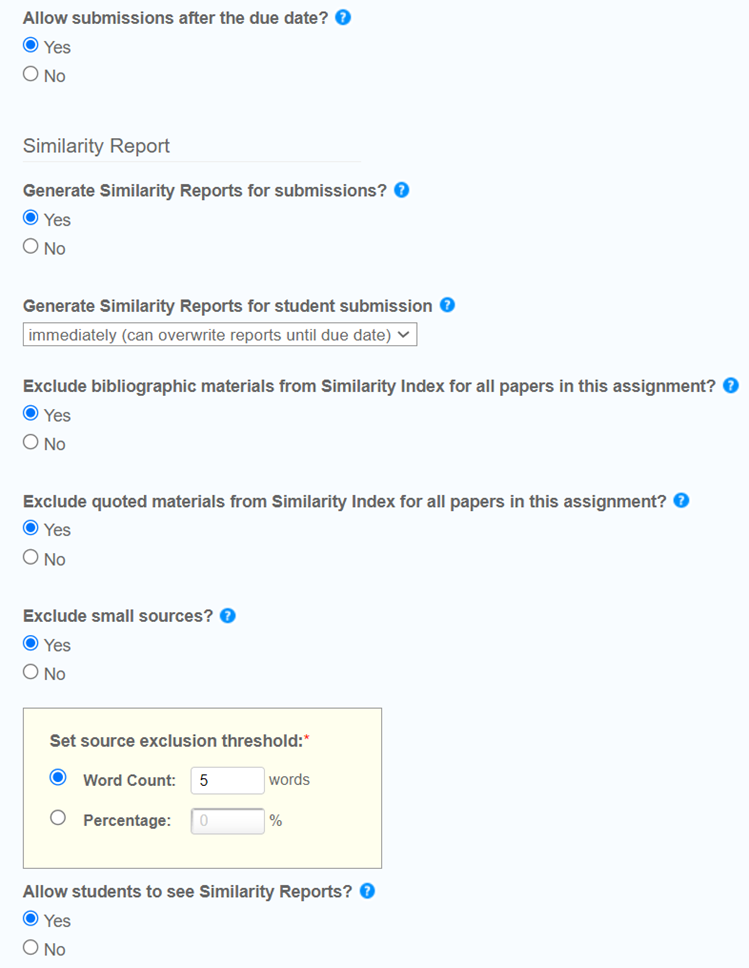 ---
Was this article helpful?
---